Jason, who lives in Skipton, was a painter and
decorator for eight years – and his decorating portfolio includes a number of local churches as well as numerous domestic and commercial projects.
He then worked for a leading paint manufacturer for
13 years. That's where he met Mark who moved into
the trade and they then worked together for many years.
Mark, who lives in Silsden has an eye for colours and prides himself on matching them up. His challenge to customers is "Bring me anything from your home, be it furniture, curtains or wallcoverings and I will endeavour to find the perfect colour to match it."
When Jason's not mixing or selling paint he can be
seen keeping fit by cycling around the Yorkshire Dales.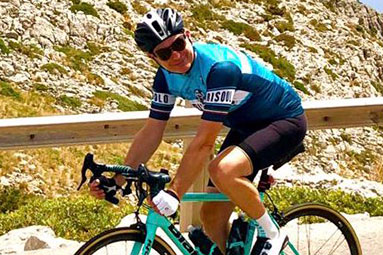 Mark is a motor racing enthusiast – he competes in the British Formula Vee Championships. When he's not colour matching curtains he can be found tearing up the track at Silverstone.